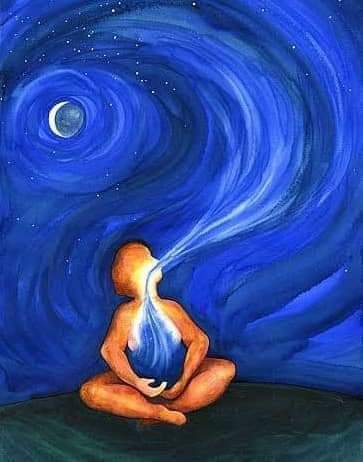 I am a certified Practitioner and Teacher of Saphire® Imagery. Since 2014 I have the privilege of being under the tutelage of Dr. Catherine Shainberg who is the lineage holder for the Saphire® Imagery practice. Transmitted to her by Colette Aboulker-Muscat, these teachings come from an ancient Kabbalistic lineage, the Kabbalah of Light
Saphire® Imagery is the unique and powerful way of communicating with your Subconscious mind.
Your Subconscious communicates to you in images, and you can speak directly to it using images.
Saphire® is the gateway to creating the life you dream of. Your Subconscious is the key to unlock your life vision.
The Kabbalah of Light is the light of creation, enlightening our inner world. It is a form of Illumination, that illuminates our insides. When we look inside, into the darkness, a light will appear and what we need to see is revealed. In short it is a pathway of Enlightenment, Illumination and Revelation.
Saphire® Imagery helps you locate the Subconscious source of all your problems and shows you how to solve those problems using the information you discover there. Imagery is a universal language that acts directly on the Subconscious. It is experiential and needs to be experienced. Words cannot do justice to how profound and powerful this practice is.
Using Imagery, you can communicate clearly with your Subconscious and create the results you desire.
The uniqueness of Saphire® is the jolt that, like a magic word, opens the doors to your subconscious and plunges you straight into your dreaming mind. Quick, revelatory, surprising, it is an event to be experienced. You will gain immediate access to your creativity, truth and inner guidance
I offer 1:1 sessions, small group sessions and workshops upon request.
Please also see my events page for scheduled workshops.
Dreambirth – Transforming the Journey of Childbirth through Imagery
Imagery is the language of the body, of experiencing. It is the first language the body understands.
As Catherine Shainberg, the creator of DreamBirth® explains, "The body doesn't understand words as well as it does pictures. You can't tell your heart to beat less quickly, but by imagery you can learn to quiet heart beats, to lower high blood pressure, to stop premature contractions…", to get the baby in the right position, to open easily, to diffuse and lessen pain—the list is endless.
For those of you who are pregnant, or for those of you wanting to get pregnant, DreamBirth® Imagery will allow you to connect and communicate with your unborn child, it will even allow you to communicate even with your not as yet conceived child.
As this language transcends time and space. You can connect, as well, to the souls of those you have miscarried or aborted. And those souls will often tell you, or show you in images, what is needed in your life, and what will help you conceive.
See my Dreambirth page for more information