These Sacred Journeys are an opportunity to answer the call of the land that you hear in your soul. They offer time in nature, visits of sacred sites with reverence that allows each individual to make a personal connection with the places and the spirits of the land.
These are journeys of inner and outer experiences, of personal growth and empowerment and of nature connection. These journeys enable independent travellers to share these experiences with a community like minded souls.
My intention is to keep the costs as accessible to people as possible. The groups will be relatively small and therefore places on the journeys are limited
Register – If you are interested in joining current or future journeys then please register your interest by emailing me: tiffanystephens7@gmail.com or use the sign up form on the Events page and I will ensure that you are kept informed.
Otherwise please check here for updates
Forthcoming Journeys –I hope to create future journeys in Mexico, Peru, Egypt, Malta, Portugal as well as shorter journeys and retreats within the UK .
Mexico – there has already been a request for a Journey to the Mayan lands including Palenque. This is likely to take place in 2024.
Testimonials
"Tiffany, the trip was amazing. I rate it very highly on every aspect. I know it took huge effort finding the right hotels, restaurants, breakfasts, views, beds, transport, and of course the exact winding of our journey through the fabulous sacred sites. It was a huge success, and I congratulate you on pulling it all together so well. It was worth it a thousand times." JT February 2023
Previous Journeys
Sacred Journey in the Footsteps of Quetzalcoatl – February 2023
My next Sacred Journey in Mexico – In the Footsteps of Quetzalcoatl is happening in February 2023 thanks to a special commission request.
Based in and around Mexico City, we will be visiting sacred sites connected to the Toltecs and Quetzalcoatl including the birthplace of Quetzalcoatl. The teachings of both shall be incorporated into the journey experientially
Quetzalcoatl was both a god/king as well as the representation of higher consciousness. We shall be opening up to higher consciousness in varies ways throughout our journey
Sacred Journey – Mexico and Guatemala 2019
Dates 30th January to 8th February – with optional free day on 8th including accommodation, with departure on 9th February 2019
Our trip this year completes a cycle of Sacred Journeys that we have been making for the past 5 years as part of the Unity Consciousness grid and the chakra temples of Mexico. Whether you have been with us on journeys before or are joining us for the first time, you will be taking a journey to the next level. Our journey to sacred sites this year covers two countries, Mexico and Guatemala. We shall start our journey in Palenque, Mexico, the temple site there being the crown chakra of the chakra temples in Mexico. Our journey culminates at Tikal in Guatemala, the base chakra of the next level of chakras.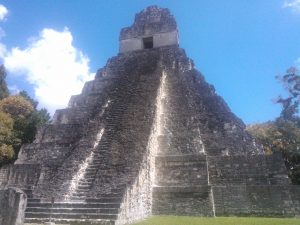 In addition to these two powerful temple sites, we shall be visiting other sites in Mexico and Guatemala. It is our practice to tune in and connect with each site and the message it has to give us as well as receiving messages and guidance that may come through from other dimensions. We shall consciously be connecting with Pleiadian energies. We shall be offering Pleiadian initiations. In Palenque there is a Pleiadian Hall of Records. At another site that we shall visit there lies beneath the ancient city another Hall of records. In Tikal one of the temples is connected with the Pleiades. We are truly taking it to another level this year.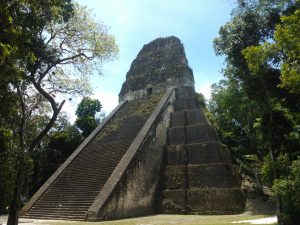 We shall be taking you to some sites that are well visited and others that are rarely visited. We shall have plenty of opportunity for tuning in at each site and to make to you the offerings and initiations that we have in mind that are in alignment with this Sacred Journey.
We are staying in the jungle area of Palenque, Mexico for the start of the journey and then transferring to the Lake Peten region in Northern Guatemala before returning to Palenque to conclude the journey. Free time will be offered in both locations.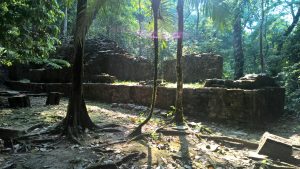 Our hotel in Palenque is in a natural setting and has a troop of howler monkeys in the trees that you will be able to see and experience. Our hotel on Lake Peten is on the lakeside with direct access to the lake for swimming.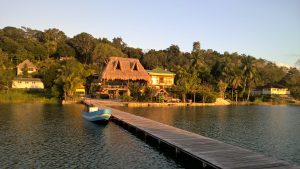 We only have 10 spaces in total
Book early to reserve your space and get a discount for being an early bird.
Any enquires to
Gail Whitlow – gailwhitlow@gmail.com (Canada)
and
Tiffany Stephens – tiffanystephens7@gmail.com (UK)
Sacred Journey – Palenque, Mexico – 11th – 18th February 2018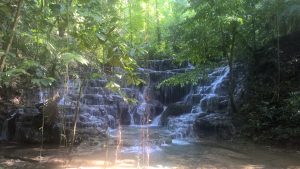 Our Sacred Journey takes us to the jungle area in and around Palenque, Chiapas in Mexico.
A week long journey where we will be immersed in nature, sacred sites and ceremony.
Our journey includes:
Jungle walks,
Swimming in cascades
Sacred temple sites
Mayan communities
and more….
Our approach is to be at one with the land, to feel speak to and hear what the land and the temples have to tell us. We walk in respect in relation to the land and the Mayan peoples

This will be a small group of up to 11 people, a deposit is required to reserve your space.
Booking officially closes on 11th September 2017 but maybe extended for a short period. Please register your interest as soon as possible
For more details or to book please contact
Tiffany Stephens tiffanystephens7@gmail.com (UK / Mexico)
Gail Whitlow gailwhitlow@gmail.com (Canada)
Please see our Facebook Page –
https://www.facebook.com/Sacred-SITES-Sacred-Journey-136097486934700/
Sacred Journey – Mexico – 3rd – 10th January 2017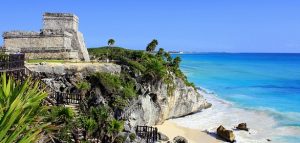 This year we will be in the beautiful Mayan Riviera for a spiritual ocean cleanse.
Our journey will take us to Sacred Sites. We will partake in sacred Ceremonies and enjoy the healing and beauty of the narural world. This will be a journey of inner and outer connection.
We keep our groups to a maximum of 10-12 people to ensure personal attention and group bonding.
You will be guided and supported by Gail Whitow and Tiffany Stephens.
Gail Whitlow, a Pipe Carrier and Medicine Woman says 'I am born into the Bear clan. This birth manifests as healing and medicine. We all once knew our paths according to what clan we were born into. Most now spend all their lives searching for a connection.'
Her life's purpose since she was 25 has been to create and facilitate events that foster the traditional ceremonies that allow our connection to Spirit.
Gail has set up Ancestral Voices healing center on the 6 Nations reserve in Ontario Canada where she was raised.
Tiffany Stephens is an Earthmother, ceremonialist, shamanic practitoner and initiator of Rites of Passage. Her soul purposes are Light Bringer, Soul Healer, Truth Seeker and Wayshower. Her healing practices incorporate those of many traditions and assist in self-empowerment by bringing people into alignment with their true selves. She has worked extensively with sacred sites and the reconnection of these power places and the human reconnection with nature.
For further information or to book please contact:
Tiffany Stephens – tiffanystephens7@gmail.com
or
Gail Whitlow – gailwhitlow@gmail.com
Places are reserved on payment of deposit. Booking closes – 3rd September 2016.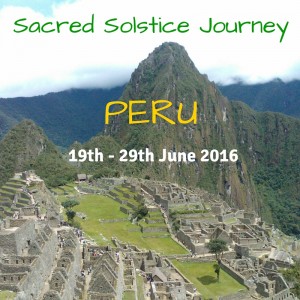 Sacred Solstice Journey to Peru
The Valley of the Inkas & The Cosmos of Living Energy
19 -29th June 2016
Itinerary
19th June
Meet in Cusco to be transported to our accommodation in the Sacred Valley
Time for integration and acclimatising to altitude.
20th – 28th June
During our time together we shall visit a number of Sacred Sites in the Sacred
Valley including: Machu Picchu
In addition we shall share with you:
Teachings from the Andean tradition
Daily Energy Practices & Meditations
Ceremonies
Inti Raymi Festival
Steam Bath in traditional Humpi Wasi
Sacred Music,Therapies and Bodywork
29th June
Transport back to Cusco
Accommodation
At Inka Paqcha Healing centre in Ollantaytambo in the Sacred valley
Our Team
Purun Wayta (Ann Lieve Logghe, North Sea) combines her elfic origins with the Andean traditions, She has been living for 8 years in Peru
Tupaq Sonqo (Teodoro Lima Huahuasoncco, Titicaca Lake), native Quechua and traditional medicine man, who will share with us his ancestral wisdom.
Tiffany Stephens (Winged Serpent Woman) began learning the Andean traditions in 2009. She transmits the rites of the Munay Ki and has trained in the philosophy and practices of the three sides of the Andean Path as taught to her teacher by his Andean Masters
Jemma Stephens is an intuitive mentor, energy healer and massage therapist. Her services will be on offer to the group throughout the journey.
For further information, prices and booking please email Tiffany Stephens at tiffanystephens7@gmail.com
Previous Journeys
15th– 22nd December 2015
2015 has been a year of repeating and closing of energetic patterns which commenced in December 2012 as the previous Mayan Calendar cycle ended and the new cycle began. Our journey is an sacred pathway ending on 22nd December, exactly 3 years since the new cycle began.We invite you on a sacred journey to the Mayan lands of Mexico as we visit sacred sites that form part of the cosmic structure of the Mayan world. The temples are the sacred timekeepers.We will be based in Merida and will travel to several Mayan Temple sites in the surrounding area. Each site has a special energy and were built by the Maya for specific purposes.
In these changing times, it is important that we reconnect with the sacred sites, the Earth and with our inner guidance. We will be tuning in with the energies of the temples and communicating with the land. This is the time for the land to speak to us and for us to respond.We will share the teachings of Mayan Elders and take part in Mayan ceremony.During our time together we will be performing meditations and ceremonies including taking part in a special ceremony for the Winter Solstice.We are offering this journey at the unbelievable price of only
£666 GBP ($999USD)
We do this to make the journey as affordable and accessible as possibleSecure your place with a deposit of £222 GBP (balance due 15.11.15)
What is included:
7 night's hotel accommodation in Merida, transport and entry fees to all sacred sites, teachings, meditations, ceremonies and some meals (Flights are not included)
For information or to join us on this sacred journey please contact:
Tiffany Stephens -tiffanystephens7@gmail.com
Celebrate the Autumn Equinox in Magical Malta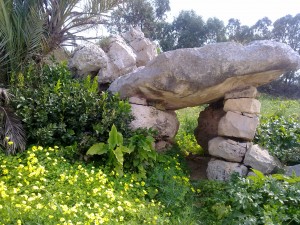 17th – 24th September 2015
Join me for a sacred journey on the beautiful and historic island of MaltaIt is said that Malta formed an important part of the lost world of Atlantis.The island is home to many sacred sites.Each temple holds a special energy and thousands of years ago were used with specific intention.

We will visit temples, learn about them and connect with their energy.
We will also make a trip to the island of Gozo and visit the sacred site GgantijaDuring our time together we will do meditations and ceremonies including taking part in a special gathering for the Autumn Equinox.What is included: 7 night's accommodation, some meals, transport and entry fees to sacred sites, teachings, meditations and ceremonies, (Flights are not included)
All for only £555If you secure your place with a deposit of £222 by 22.4.15
Instalment options and early bird bonuses availableTo join me on this sacred journey please contact me
Tiffany Stephens
tiffanystephens7@gmail.com
In December 2014 I co-led a Sacred Journey in Mexico if you would like to read about our journey then you can access it here: http://tiffanystephens.co.uk/?page_id=47