In alignment with my Human Design, I prefer to run events, talks or private and group sessions upon request so please contact me if you are interested in something in particular and this can be arranged.
Please scroll down for details of Current and Forthcoming Events 
Please subscribe to my mailing list if you would like to be kept informed of future events. Newsletters are sent infrequently so you will not be bombarded with emails.
The Earth-Yoni Blessing is a beautiful gift of love from the Divine Mother to heal our Yoni (the vagina and vulva area), to return our Yoni to sacredness, and to reconnect us with the Earth Mother.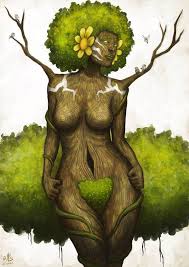 The Yoni is a sacred shrine. It is the beautiful gateway through which energy from the Earth enters our body, the gateway through which life emerges and through which we connect to the Earth. It is the physical shrine of the Divine Feminine in her aspect as the young girl, adult woman, mature woman and elder woman.
In our modern society we have become disconnected from our yoni and from the Earth. We no longer see it as a beautiful symbol of femininity, a source of spiritual, sensual and sexual prayer and source of female empowerment.
With this simple blessing, the Earth Yoni Blessing, we reconnect with the earth, the Divine Mother returns to us and awakens her energy and presence in our lives.
There are no special requirements for you to receive this blessing just an openness to receive and experience the energy.
Simply choose a time from the choices given that suits you at a corresponding time in your time zone
Please register by clicking this link – http://eepurl.com/bYrFgb
Tiffany Stephens was initiated in the giving of Earth Yoni Blessings by Miranda Gray who is known worldwide for her Womb Blessings and Moon Mother Trainings as well as being the author of several books including Red Moon.