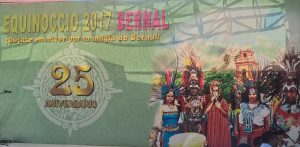 Spring Equinox 2017 found me in the Magic Town of Bernal in Mexico where they were celebrating over the 3 day Equinox period with pre-hispanic music, dance and ceremony.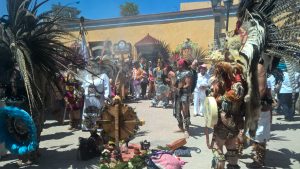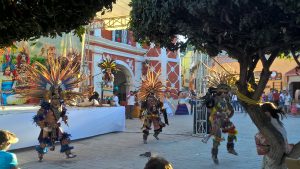 Pilgrims come in their thousands to climb the Pena de Bernal, the third largest monolith in the world which towers above the town.
and to create a human chain for peace up the Pena
(full picture shows people zigzagging up the path)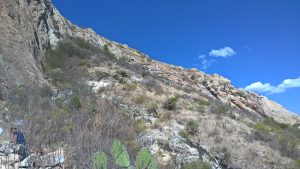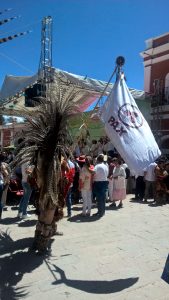 It is an arduous climb up a chalky path of boulders
People of all ages come, some carrying tiny babies, the old and the infirm.
It is incredible to witness and there is a great feeling when you reach the end of the path.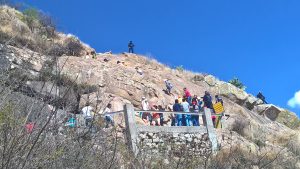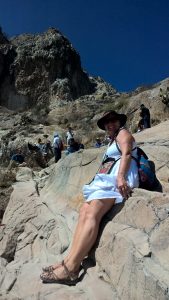 I am feeling blessed to have been a part of this sacred ceremony and pilgrimage. To have experienced the vibrations of this most powerful quartz mountain.
May the Prayers of Peace Prevail.
Tiffany Stephens – March 2017